Impulsive Culinarian's Gluten Free Lasagna with Dairy Free Ricotta Cheese Recipe
Lasagna Ingredients
12 Gluten Free Lasagna Noodles, par-boiled
8 cups Tomato or Spaghetti Sauce
7 ounces Solid Dairy Free White Cheese

Grate half of the brick
Use the other half to make thin shavings of cheese that you'll use for the final top layer of your lasagna … feel free to add more if you prefer!
Middle Ricotta Cheese Layer Ingredients
2 cups Unsweetened Coconut Milk
2 tbsp Agar Agar Flakes

If you can only find Agar powder, use 1/2 tbsp … the ratio is generally 4:1 for flakes:powder respectively

1 tsp Fresh Lemon Juice
1 tsp Olive Oil
1/4 tsp Fine Sea Salt
1 Egg
1/2 cup Fresh Basil, chopped
1 Garlic Clove, minced
3 ounces (100g) Dairy Free White Cheese, grated
Dairy Free Ricotta Instructions
Warm a medium-sized sauce pan over medium-high heat
Add coconut milk, agar flakes, lemon juice. olive oil & salt to the sauce pan
As soon as the coconut mixture comes to a gentle boil, reduce the heat to minimum, whisk together thoroughly and let simmer for around 5 minutes
Whisk again thoroughly before removing from the heat and set aside to cool for another 5 minutes
Transfer to clean bowl and refrigerate for 6 to 8 hours or overnight
Lasagna Instructions
Par boil the lasagna noodles for half the cooking time indicated on your package
Transfer the noodles to a large pan of cold water and set aside
Transfer the solidified dairy free ricotta mixture to a food processor
Add the egg, basil, garlic & 3 ounces of grated cheese to the food processor
Pulse a few times until the mixture is just combined
Transfer to a clean bowl and set aside
Preheat oven to 375°
In a 13″ x 9″ large 3 quart casserole layer the ingredients as follows

2 cups of tomato sauce
3 noodles
3 1/2 ounces of grated dairy free white cheese
2 cups of tomato sauce
3 noodles
Dairy free ricotta cheese mixture
3 noodles
2 cups of tomato sauce
3 noodles
Remaining 2 cups of sauce
Top with the shaved white cheese

Place casserole on a large baking sheet to catch any overflow
Bake in the center rack for 1 hour
Let cool for 30 minutes and serve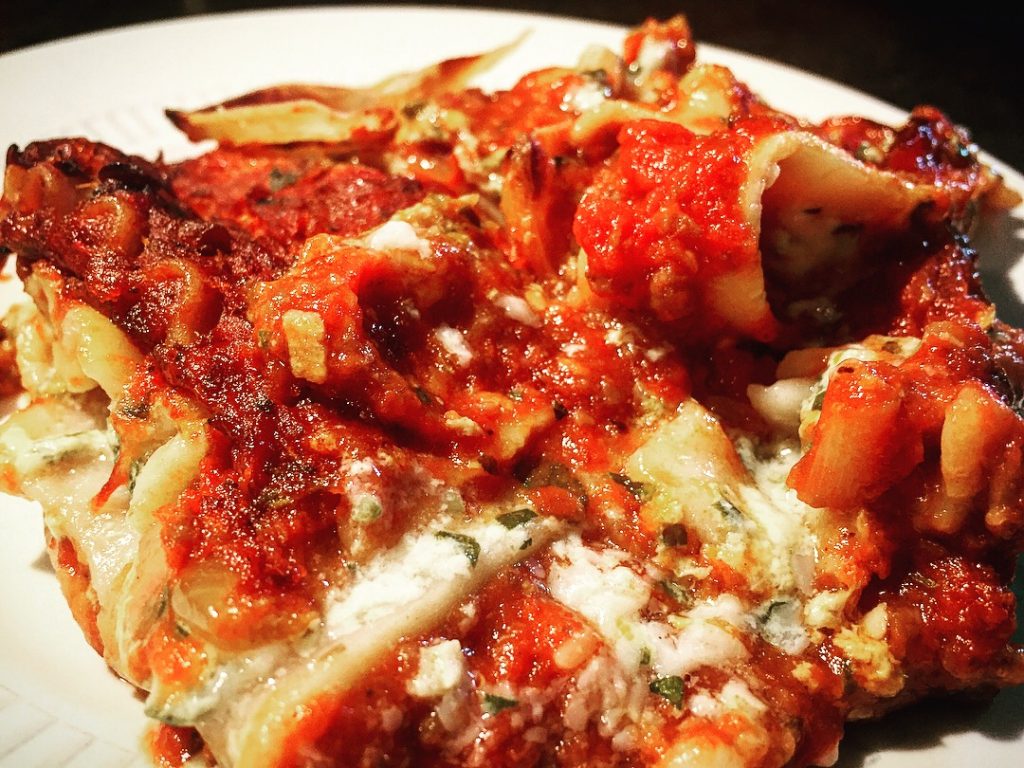 Gluten Free Lasagna Is Easy – Dairy Free Ricotta, That's Hard!
Well, maybe not as hard after all when you consider that it's less than 5 ingredients to make your very own homemade dairy free ricotta, however the challenge is waiting 6 to 8 hours while it sets in the fridge. Letting it chill overnight makes this part a breeze and then your're ready to assemble your lasagna the next morning!
I will confess that this recipe makes a very saucy lasagna, which might be a bit much for some. As such I invite you to use a bit less sauce per layer as desired to get a more compact and noodle-rich texture. Either way, my dairy free friends will certainly appreciate that delicious middle layer; what a treat to have that creamy texture back at the heart of this essential cold-weather comfort food.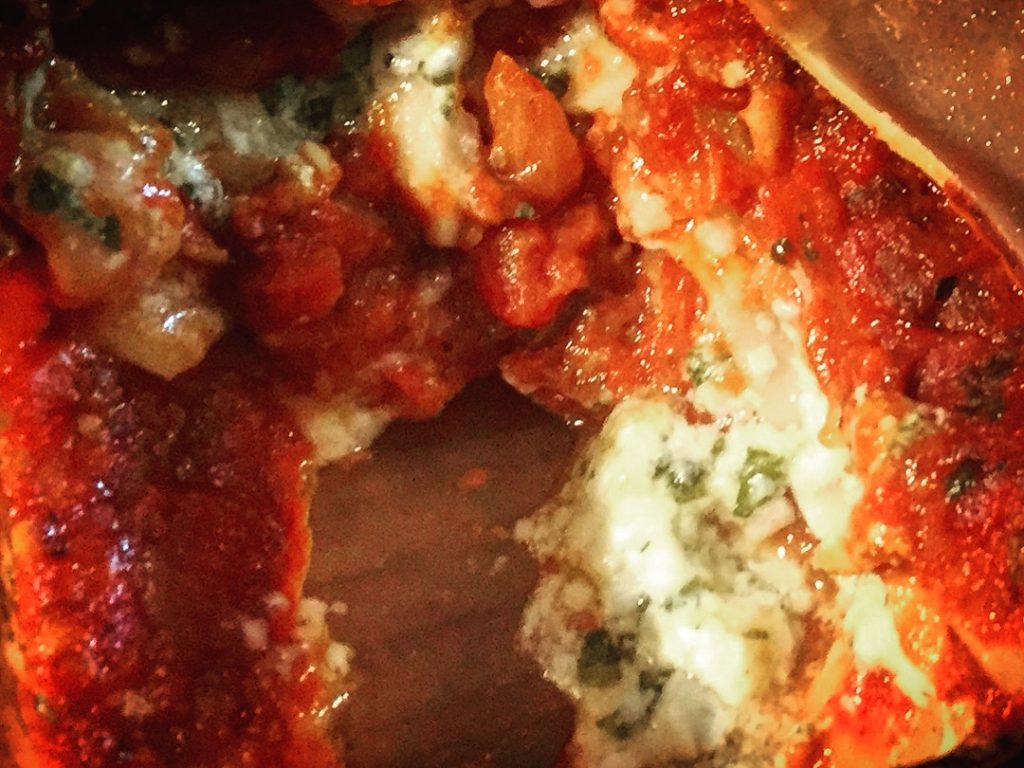 About me: My name is Paul Thibault, an impulsive home chef developing delicious gluten free recipes for family and friends regardless of their allergen restrictions or dietary limitations, visit the About Page to learn more.