Impulsive Culinarian's Simple Gluten Free Apple Crumble Recipe
Filling Ingredients
12 to 13 Apples, peeled, cored, cubed (2 pounds of finished apples)
Juice of 1 Lemon
1/2 cup Fresh Blueberries
1/3 cup Light/Golden Sugar
2 tbsp White Rice Flour
Crumble Topping Ingredients
1/2 cup Brown Sugar
1/4 cup Corn Flour
1/4 cup Brown Rice Flour
1/4 cup Tapioca Flour
1/4 cup Gluten Free Rolled Oats
1/4 cup Dairy Free Margarine
Instructions
Pre-heat oven to 375°
Peel & core the apples, then cube them into 3/4″ dice
In a large mixing bowl, toss the cubed apples with the juice of one lemon to prevent browning
Add blueberries, light sugar and white rice flour to the apple mixture and carefully mix together until thoroughly combined
Place apple mixture into a 9″ x 9″ x 2″ casserole dish
Combine all remaining crumble topping ingredients in a food processor
Blitz until thoroughly combined
Pour the crumble on top of your apple mixture and spread evenly
Place the casserole on to a large cookie sheet
Bake in the center rack for 30 minutes uncovered
After 30 minutes, tent lightly with a large piece of tinfoil and bake for 15 minutes more
Remove from the oven, remove tinfoil and let cool for at least an hour
Serve with a generous scoop of dairy free ice cream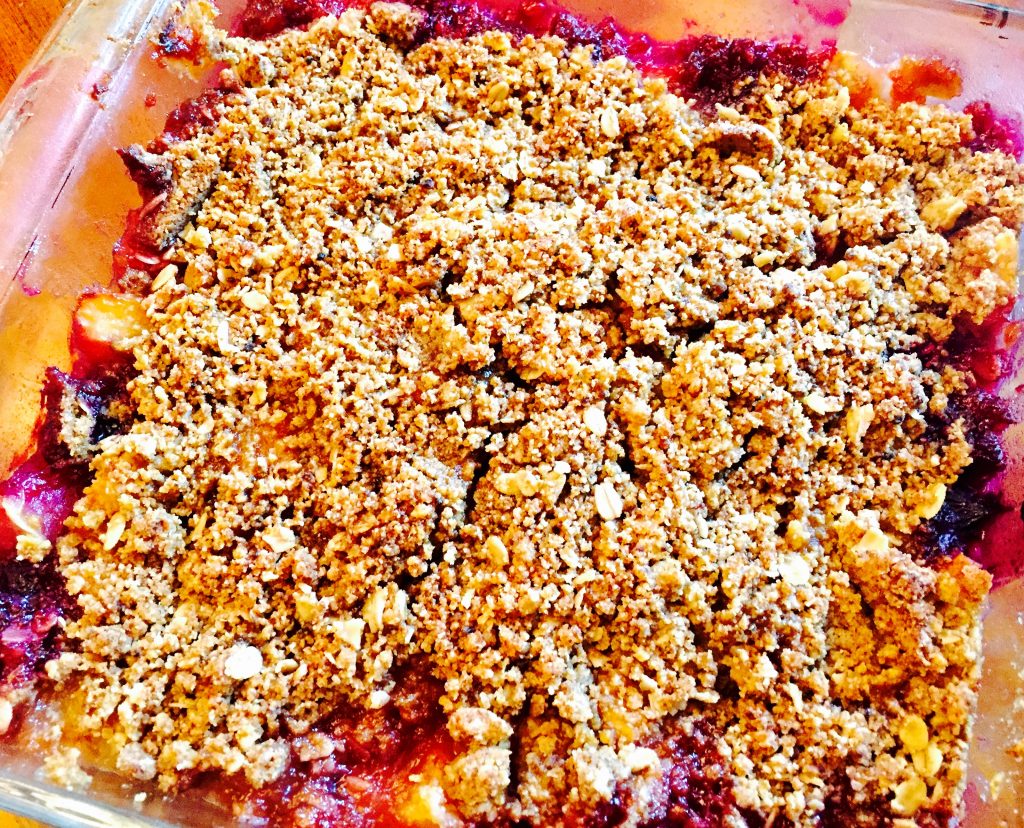 The Perfect Way To Complete Your Labor Day Menu
Here's hoping that your family & friends are celebrating the last long weekend of summer with a host of delicious labor day weekend recipes. There is no dessert recipe more appropriate at a time like this than my gluten free apple crumble to round off your meal.
Making this dessert is so simple, which makes it easy to concentrate on enjoying the company of friends. Making this recipe in the colder months will also bring back fond memories of warmer days and sunshine-filled afternoons and backyard get-togethers.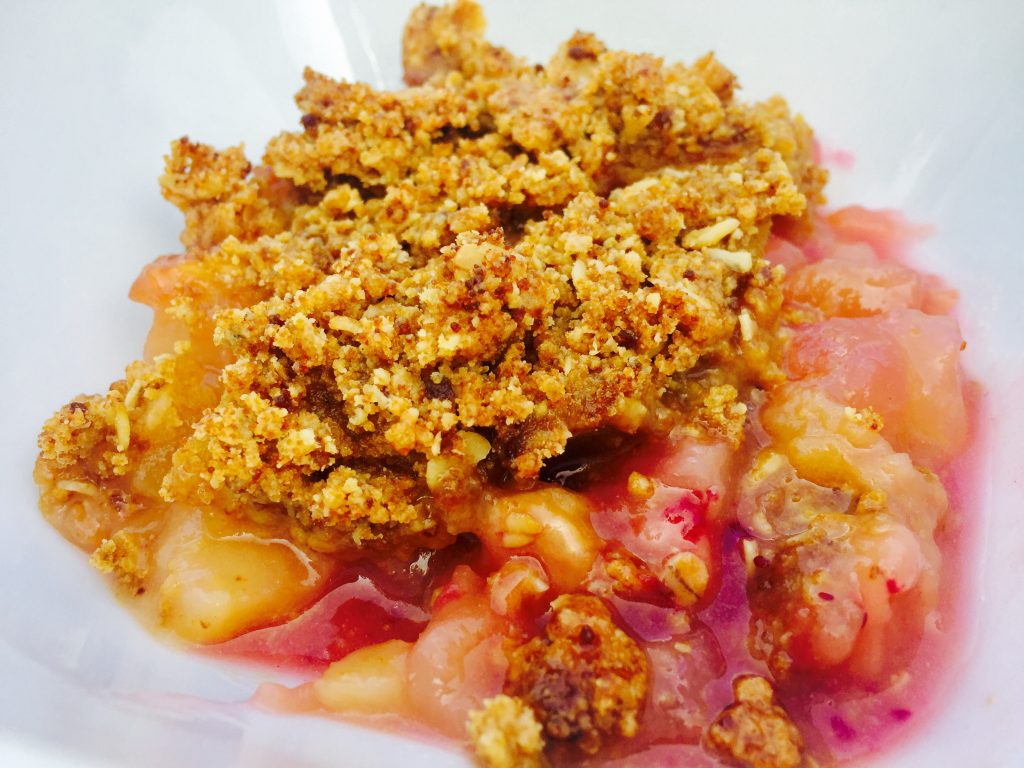 About me: My name is Paul Thibault, an impulsive home chef developing delicious gluten free recipes for family and friends regardless of their allergen restrictions or dietary limitations, visit the About Page to learn more.