Impulsive Culinarian's Delicious Gluten Free Pancake Recipe
Ingredients
Wet Ingredients

1 1/2 cups Dairy Free Milk
3 tbsp Coconut Oil (melted)
1 Ripe Banana (mashed)

Dry Ingredients

1/3 cup Corn Flour
1/3 cup White Rice Flour
1/3 cup Sweet White Rice Flour
1/3 cup Tapioca Flour
1/3 cup Potato Starch
2 tbsp Sugar
1 1/2 tbsp Baking Powder
1/2 tsp Guar Gum
1/2 tsp Fine Sea Salt

Optional Ingredients

1/3 cup Dairy Free Chocolate Chips
Instructions
In a large mixing bowl, whisk together all of the dry ingredients (no chocolate chips yet)
Place a large non-stick griddle over medium-low heat
Add your milk to the dry mixture and whisk together well so that there are no lumps
In a small microwave-safe bowl, melt coconut oil in the microwave for around 30 to 40 seconds
Carefully add the melted oil to your pancake batter mixture and slowly whisk until thoroughly combined
In a separate shallow bowl, peel and mash the ripe banana until it is smooth
Add the mashed banana to your pancake batter and whisk until thoroughly combined
If using chocolate chips, add them to the pancake batter and stir with a large sturdy spoon until well distributed throughout
Place a dab of margarine or butter in the warm skillet and spoon out the batter into equal size rounds leaving sufficient space to flip
When bubbles start to form on the wet side of your pancakes (around 2 to 3 minutes), flip to brown on the uncooked side
Once the pancakes are browned on the other side (around 2 minutes), remove from the skillet and set aside on a warm serving dish
Garnish and serve right away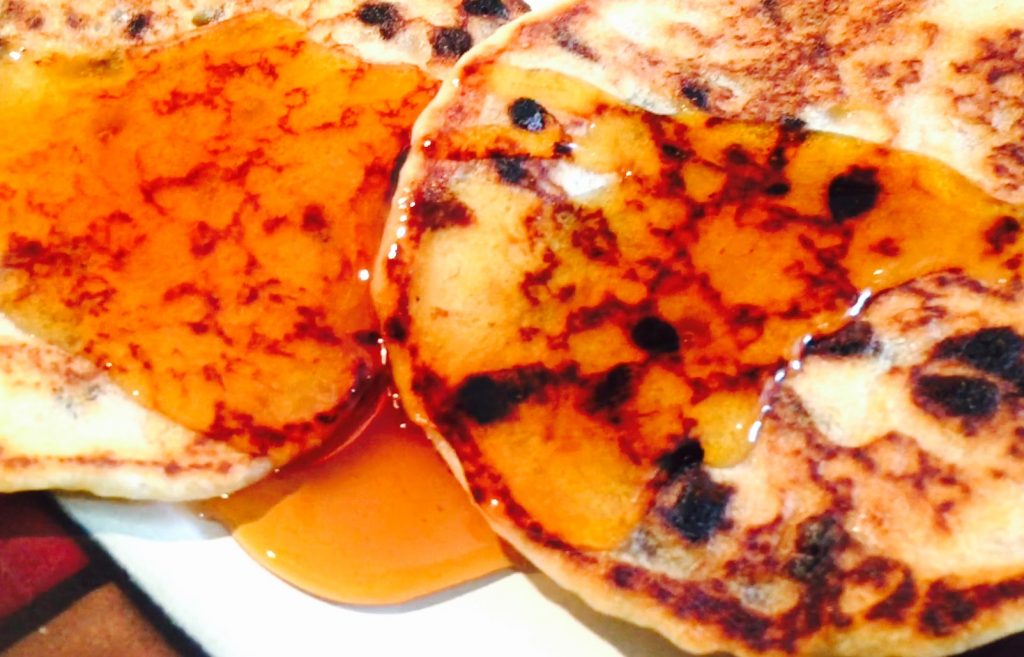 Everyone Loves Pancakes, Especially When They're Allergen Friendly!
Nobody should ever be denied the great pleasure of warm fluffy homemade pancakes on a lazy Sunday morning, and with that motivation in mind it brings me great pleasure to share this recipe with you. It's one of the very first things that I spent time perfecting in my gluten free culinary adventures and it has been a delicious ritual of our weekend routine ever since.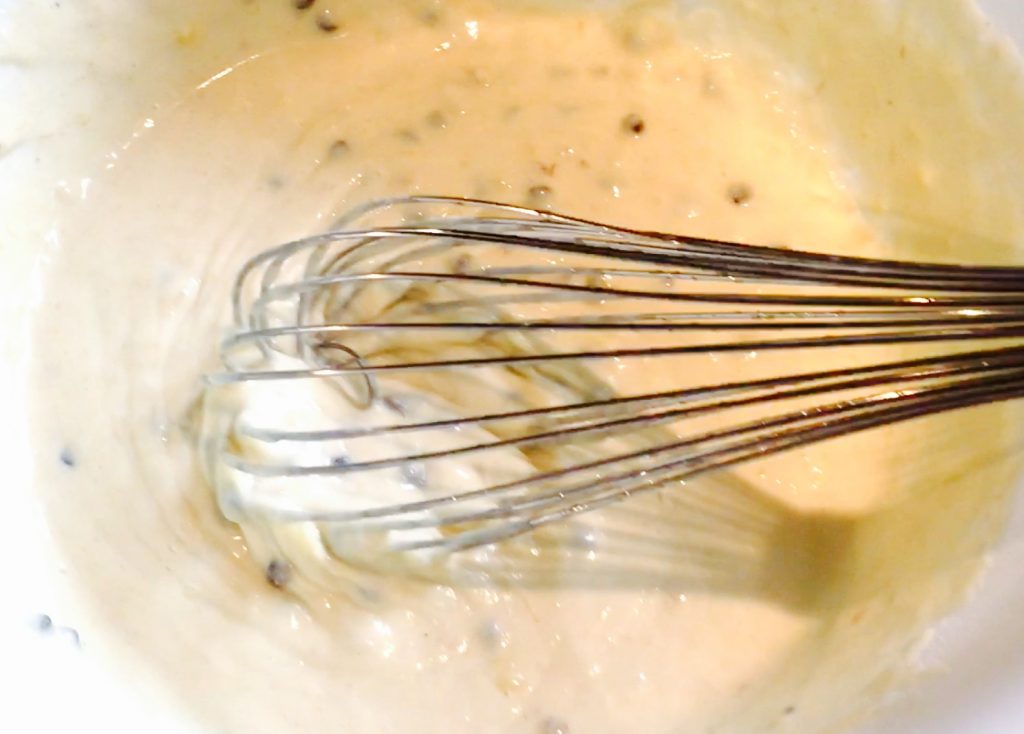 There are many gluten free pancake recipes online to choose from, and many of them are quite good. Some claim to be super simple with only a couple ingredients, others declare boldly to be the best allergen free pancakes ever. The recipe above makes no such limiting claims at all, in fact I would go so far as to paint an even broader culinary stroke.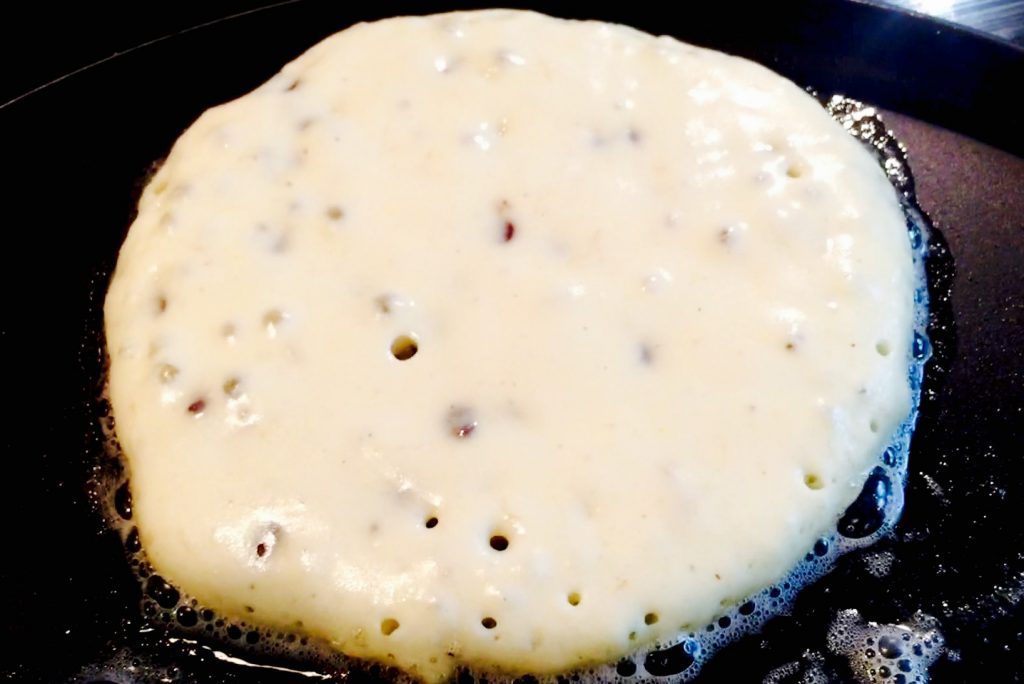 The recipe above will yield delicious, fluffy pancakes … period. The bonus of course is that they also just happen to be gluten free, dairy free, and egg free. As with all my recipes, I am never satisfied saying "it's not bad for gluten free", quite the contrary, I expect my recipes to be delicious first, THEN allergen friendly as a bonus.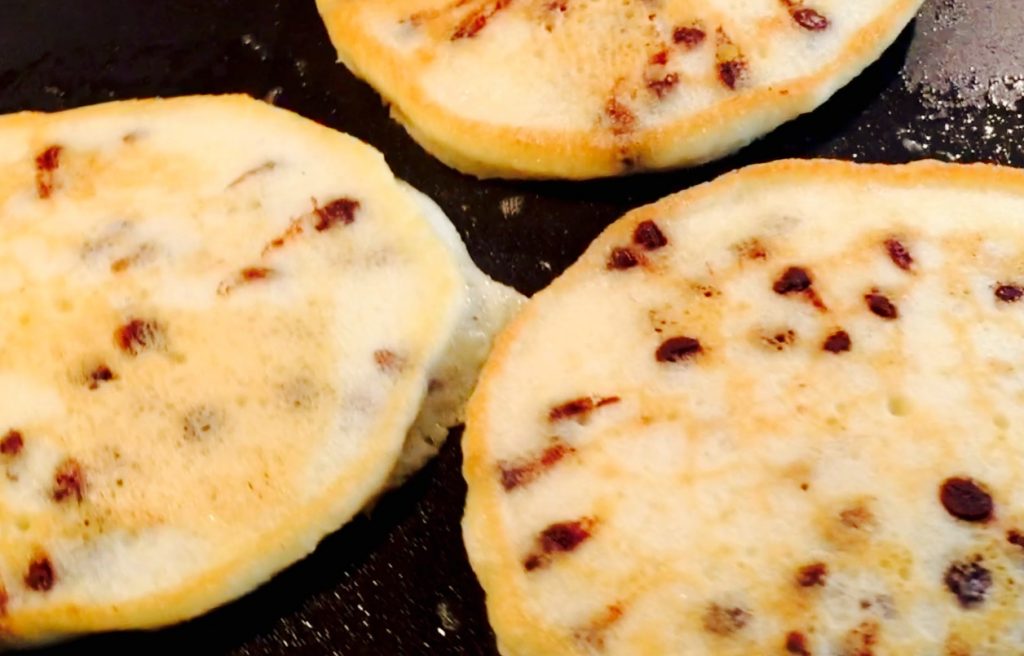 Anyway, let's not let things get out of proportion here, it's only pancakes after all. Here's hoping that you and your family will enjoy these as much as we do almost every weekend.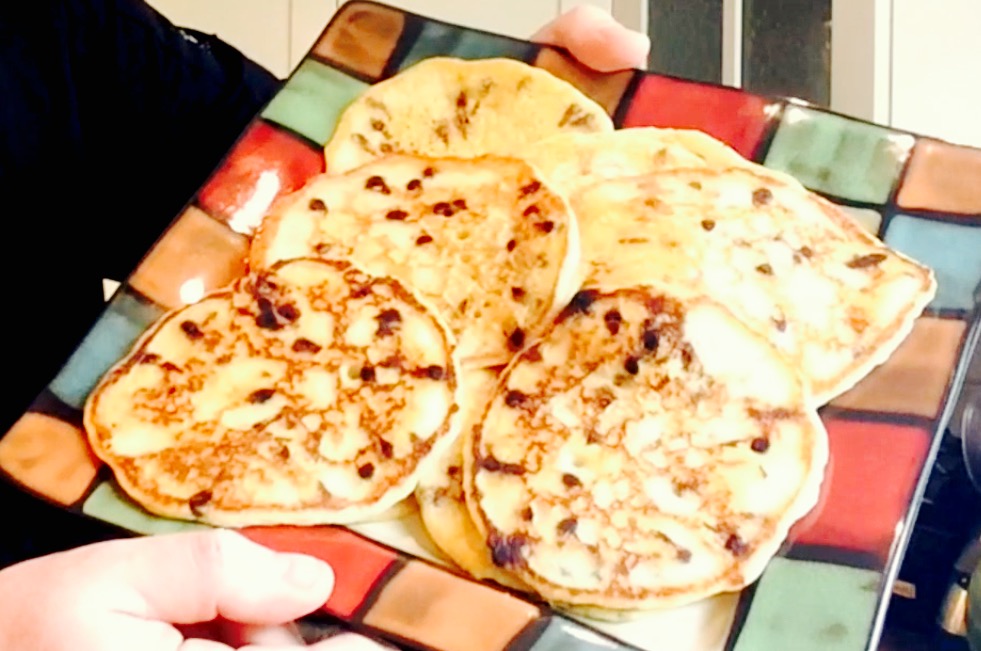 About me: My name is Paul Thibault, an impulsive home chef developing delicious gluten free recipes for family and friends regardless of their allergen restrictions or dietary limitations, visit the About Page to learn more.