Impulsive Culinarian's Deliciously Dairy Free Breakfast Egg Muffin Recipe
Ingredients
1 pack (225g) Mushrooms, peeled, diced, sauteed
1 medium Yellow Onion, finely chopped, sauteed
4 oz Dairy Free Cheese, finely grated
12 Organic Eggs
Kosher Salt & Pepper to taste
Instructions
Preheat oven to 350°F
Generous coat the cups of a standard 12 muffin tray with non-stick spray
Sautee onions in a bit of margarine over medium heat until just starting to brown (around 5 minutes)
Sautee mushrooms in olive oil over medium high heat until just starting to brown (around 5 minutes)
Set mushrooms & onions aside to cool for 5 minutes
Crack eggs into a large mixing bowl
Add grated cheese to the eggs
Add cooled mushrooms & onions to the egg mixture
Add salt & pepper
Stir everything together until thoroughly combined
Using a large sturdy spoon, carefully spoon the mixture evenly into each of the 12 muffin cups
Bake in the center rack at for 25 minutes
Let cool for 5 minutes
Transfer egg muffins to a warm serving plate and serve immediately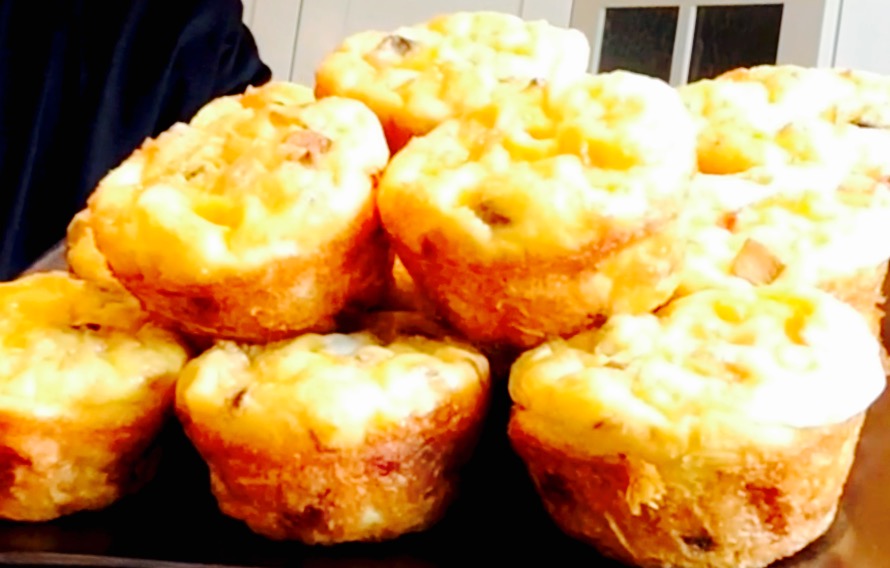 One Of The Most Versatile Breakfast or Brunch Recipes You'll Ever Make
Whether you're feeding one or one hundred, these incredibly versatile and delicious breakfast egg muffins are sure to please you and your guests, especially since you are in complete control of what goes into them!
The recipe above is a starting point for you, but it is absolutely encouraged that you swap out the mushrooms and onions listed above for any variety of ingredients as you see fit … bacon, home-fried potatoes, asparagus, roasted peppers, you name it!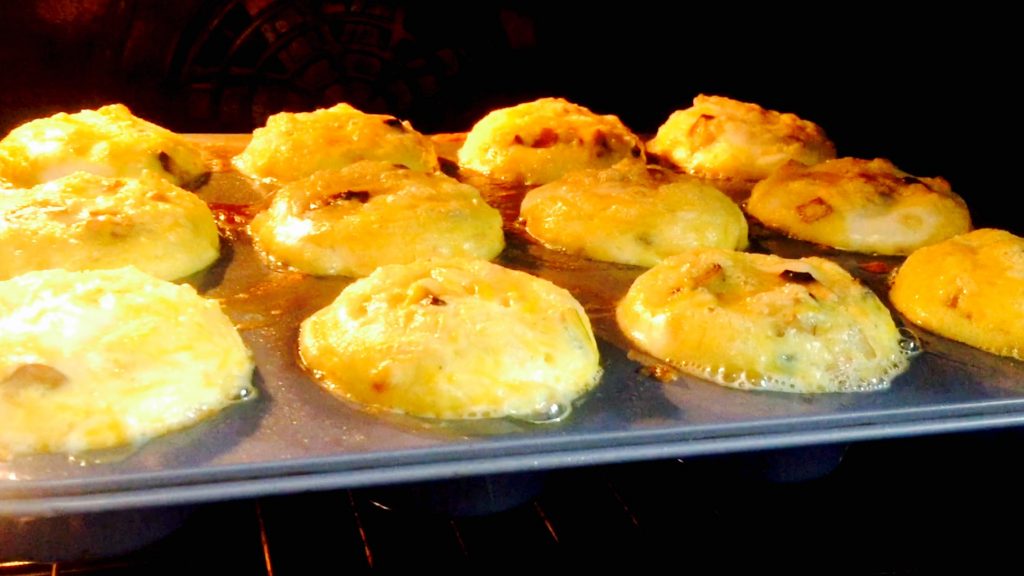 About me: My name is Paul Thibault, an impulsive home chef developing delicious gluten free recipes for family and friends regardless of their allergen restrictions or dietary limitations, visit the About Page to learn more.