Impulsive Culinarian's Dairy Free & Gluten Free Hamburger Bun Recipe
(Makes 6 Buns)
Yeast Mixture Ingredients
1/3 cup Warm Water
1/2 tbsp Traditional Active Dry Yeast
1 tsp Sugar
Dry Ingredients
2/3 cup Tapioca Flour
1/3 cup Potato Starch
1/3 cup Corn Starch
1/3 cup White Rice Flour
1/3 cup Sweet White Rice Flour
1 tbsp Baking Powder
1/2 tsp Guar Gum
1/2 tsp Salt
Wet Ingredients
1/2 cup Warm Water
1 Organic Egg
3 tbsp Dairy Free Margarine, melted
1 tbsp Organic Honey
Instructions
Preheat oven to 375°F
Lightly grease sic 4″ oven-safe ramekins with dairy free margarine
Place the greased ramekins on a large baking sheet
Combine the 1/3 cup of warm water, yeast and sugar in a small bowl
Whisk together well until the yeast and sugar are dissolved, then set aside to proof
In a separate medium-sized mixing bowl, combine all of the dry ingredients and whisk together well
In a small microwave-safe bowl, melt the margarine for around 30 seconds
In a separate small bowl, whisk together the melted margarine and all remaining wet ingredients
Add the yeast mixture and the wet mixture to the flour mixture and combine as best you can with a cake spatula
Switch to a large whisk and whisk the dough vigorously until smooth
Knock the whisk against the side of your mixing bowl to dislodge all the bread dough into the bowl
Transfer the smooth dough evenly to each of the 6 greased ramekins using a cake spatula or a spoon
Set aside in a warm place to rise for 15 minutes
After 15 minutes, bake in the center rake for 25 minutes
Remove from the oven and let the ramekins cool on your baking sheet for around 5 minutes
Gently remove the buns from their ramekins and transfer to a cooling rack for around 15 minutes before slicing
Slice in half, toast if desired, garnish with fresh ingredients and eat a delicious burger like a normal human being again!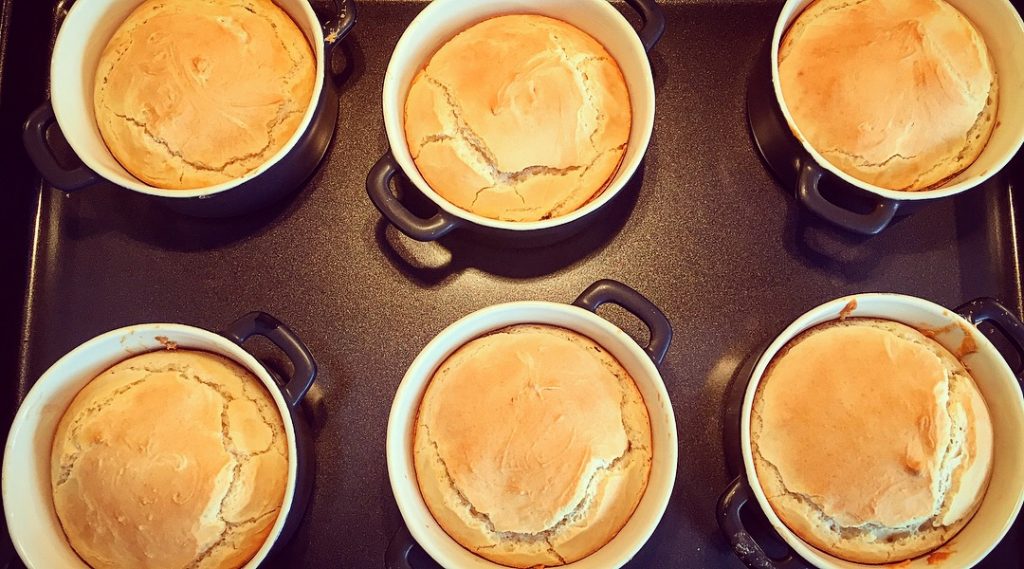 Tired Of Having Your Burger Without A Bun?
Nothing can be more tiresome than constantly having to muster the fortitude of feeling comfortable eating burgers without a bun. As if celiac disease and gluten intolerance were not punishment enough, how annoying is it to smile at a party and say "no bun thanks, just the burger" … ugh! Well fear not fellow culinarians, this recipe is just for you. Go ahead, cook up a delicious beef burger on the BBQ, sizzle up a delicious salmon burger in the pan, slice up some fresh tomato, pickles & onions, or whatever your heart desires, then DIG INTO a big messy bite of your favourite summertime backyard delight, with dignity and pride!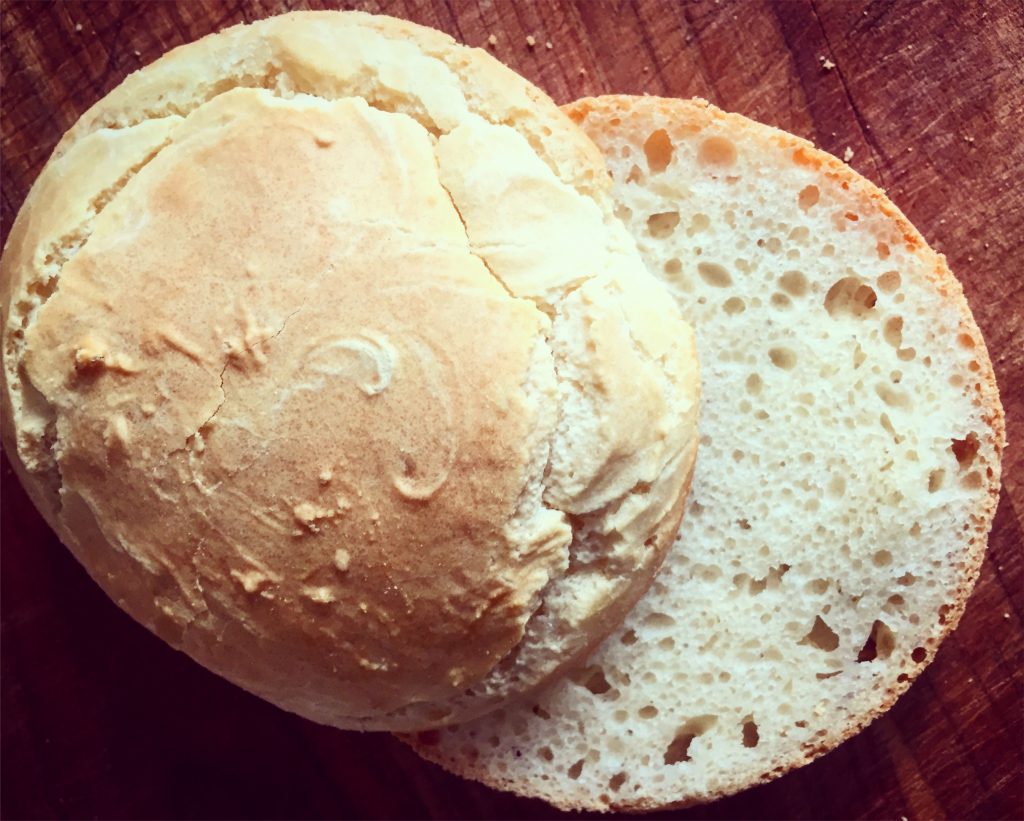 About me: My name is Paul Thibault, an impulsive home chef developing delicious gluten free recipes for family and friends regardless of their allergen restrictions or dietary limitations, visit the About Page to learn more.