Impulsive Culinarian's Dairy Free Halabos Na Hipon Recipe
Ingredients
1/4 cup dairy free & soy free margarine
3 shallots, minced
4 cloves garlic, thinly sliced
1/2 tsp crushed red pepper flakes
3/4 lb raw shrimp (around 30 size 26/30), peeled & deveined
1/2 cup sparkling water
Juice of 1 lemon
2 tbsp organic honey
Instructions
Warm a cast iron skillet over medium-high heat.
In a medium bowl, season the raw shrimp with salt & pepper and toss gently to coat.
Prepare to perform the next few steps very quickly.
Add margarine to the hot skillet.
Add shallots to the hot skillet, stir frequently for around 3 minutes.
Add garlic & crushed red pepper flakes to the skillet and stir constantly for around 30 seconds.
Add shrimp to the skillet and stir carefully and constantly until the shrimp are pink and just cooked through (around 1 minute).
Using a slotted spoon remove the shrimp and set aside, leave as much of the onions and garlic in the pan as possible.
Carefully add sparkling water to the skillet, being careful not to add too quickly.
Add the lemon juice and honey to the skillet and stir everything together well.
Reduce the remaining sauce for around 7 or 8 minutes until it begins to thicken and coats the back of a spoon nicely, increase heat to maximum if necessary.
Once the sauce has reduced, remove from heat, add shrimp and juices back to the skillet and combine well.
Serve immediately over rice, quinoa or pasta.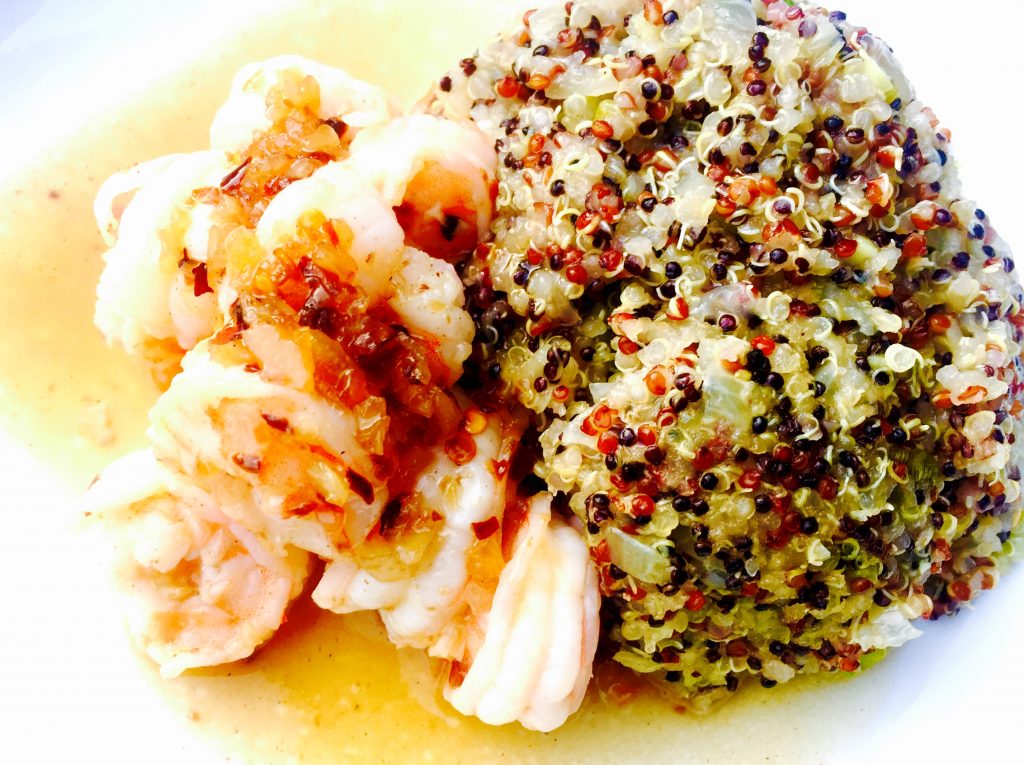 What a wonderful experience it was to discover the incredible flavours of Southeast Asia with a taste of the Philippines, namely a delicious dose of succulent shrimp in the form of halabos na hipon.
Without exaggeration, this is by far one of the most delicious meals we have had in years, certainly in the top ten of all our world-wide menu planning travels; it's the kind of meal that you wish would never end.
Be sure to drop us a line at your favourite social hangout with any new Filipino recipe suggestions you'd like to see here on IC. Wishing you much delicious success in all of your culinary adventures.
About me: My name is Paul Thibault, an impulsive home chef developing delicious gluten free recipes for family and friends regardless of their allergen restrictions or dietary limitations, visit the About Page to learn more.